Interested in hitting the road but not ready for a big rig?
As an Escort/Pilot Car Driver you will be responsible for assisting the Truck Driver from load origin to destination for heavy haul or over-dimensional cargo. You'll maintain steady communication with the Truck Driver to avoid all obstacles, negotiate tight corners, ensure clearance of low overpasses and power lines, and serve as a warning to others on the road that an oversized load is coming through.
Keep an eye out! We hire Escort/Pilot Car Drivers with either Class A CDL or Regular License for positions when available.
---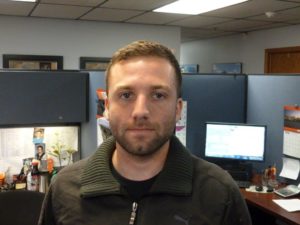 Meet our Escort Trainer, Wil! Wil has been with Transport National since 2014 and has proven himself to be a true asset to the company. He takes his job escorting oversized loads seriously; not only does Wil currently hold a Class A CDL, he is also Utah Pilot Car certified and Police Escort certification in Pennsylvania. In his own words…

I served 4 years in the United States Marine Corps. After leaving the military, I missed the camaraderie. I then found a job as a Pilot Car Driver where I get to work as a team with like-minded people. I am absolutely thrilled that I get paid very well to travel the U.S. and Canada with my friends. I look forward to many more years and adventures with Transport National.

---