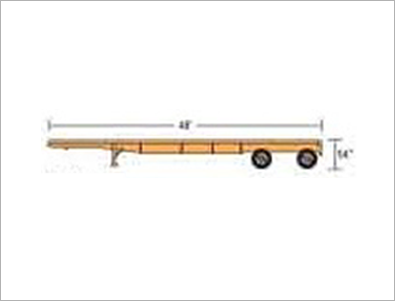 Flatbed Trailer:
Flatbed trailers are the most widely used open deck trailers. Transport National has both 48' flatbed and 53' flatbed trailers. Flatbed trailers have a fully loadable deck. Flatbed trailers are also dock height, for easy loading/unloading.
Maximum trailer length: 48' and 53'
Maximum load width: 8'6"
Maximum load height: 9'
Maximum load payload: 48,000lbs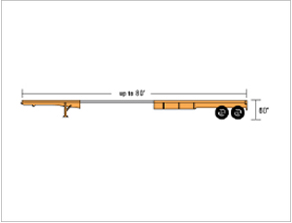 Flatbed Stretch Trailer:
Flatbed stretch trailers are the same as the flatbed trailer but can expand to handle freight up to 80' long.
Maximum trailer length: 48'-80'
Maximumload width: 8'6"
Maximum load height: 8'6"
Maximum load payload:: 44,000lbs