Transport National is your over-dimensional and overweight specialist. When your freight will not fit on your standard trailer or is too heavy for conventional shipping, Transport National has the right equipment for the job. Let us use our specialized trailer fleet to accommodate your needs. We can handle everything from pickup and delivery, arranging escorts, permits and contacting local government offices to make sure the shipment goes smooth from start to finish. Truckload or LTL, Transport National will see it through.
Please click on the image to enlarge for specific details on each trailer.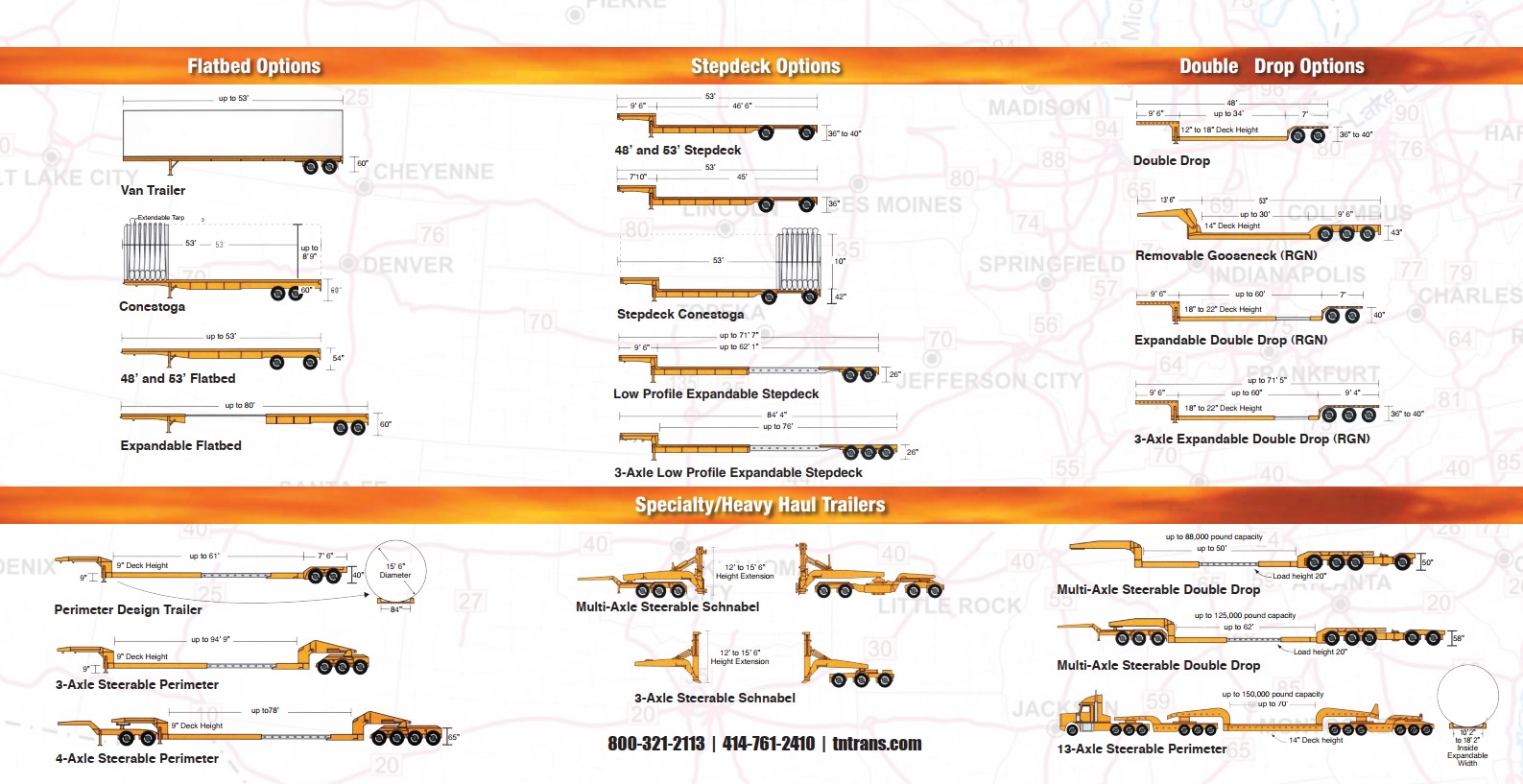 ---
Below are explanations of the different kinds of trailers that we have in our fleet. Each trailer can vary slightly, so this should be used and treated as a general outline of the trailer's capabilities and not as an absolute. Generally, each trailer can handle shipments that exceed the dimensions listed below, but additional Federal and State permits and permissions may be required. Please contact Transport National with any specific questions regarding trailers and trailer capabilities.