Robbie Emery - Account Manager since 2018
Transport National is the best company that I have ever worked for! Here, we are family and are treated as family. My job is very rewarding as I have many roles that I am able to fulfill. I am able to interact with our customers every day, manage a terminal and interact with drivers and even deliver loads when needed. At this company, there are multiple possibilities and we take care of our drivers. There are local, regional and OTR positions available in different areas of the country. Transport National is full of individuals that are full of knowledge with oversized loads and specialty loads and every type of load that you can think of. Our equipment is well maintained and we are always adding in new equipment to handle more and more different possibilities. Working for Transport National has been a blessing for me and they hold everyone to high standards and strive for safety. They take care of their customers, employees, equipment and the work environment is amazing. There are several reasons as to why Transport National is the best in the industry, and those were just a few reasons.

Matt Woodrum, Company Driver since 2017
Transport National is a very driver and family-friendly company. As an OTR driver you can pretty much run the way you want. If you want to stay out a few weeks you can run. Or, if you're the type of driver that wants home every weekend that's how they will dispatch you. Everyone here works as a team. If I run into a problem or can't figure out something, they are there to help figure it out and get me through it. I couldn't ask for a better company to drive for. Any time it come to family and hometime they will do what they can to make sure you are there. This is a very up-front and honest company, and a company you can grow with. Your driving skills are always put to the test and your skills are always improving and you learn along the way. The opportunity to learn and grow are endless. I couldn't picture myself going anywhere else.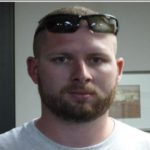 Pete Mosher – Company Driver since 2011
As drivers we always hear companies making promises they can't or won't keep, such as home time, pay and bonuses. Transport National promises the same things as other companies, but they deliver. They don't just hand it out to you on a platter, you have to earn it thru hard work and commitment but the home time is there and so is the pay.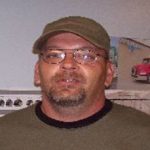 Phillip Cobbs – Company Driver since 2001
This is a great company to work for - very challenging and stressful work environment but rewarding, great pay. Unlike most companies, Transport National will show appreciation and thanks for doing your job.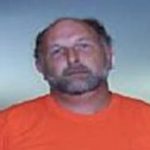 Chris Tilton – Account Manager since 2018
The best part of Transport National is the fact that it has a small company atmosphere where everyone is personable; you are not treated like a number. The drivers are treated with respect and as professionals. Hauling oversize is a passion of mine, and anyone can work themselves up to a higher level. The fleet is comprised of newer trucks and equipment. The company holds everyone to a high standard and that is why I believe Transport National is the Best.