Transport National LLC is a Family owned company since 1972.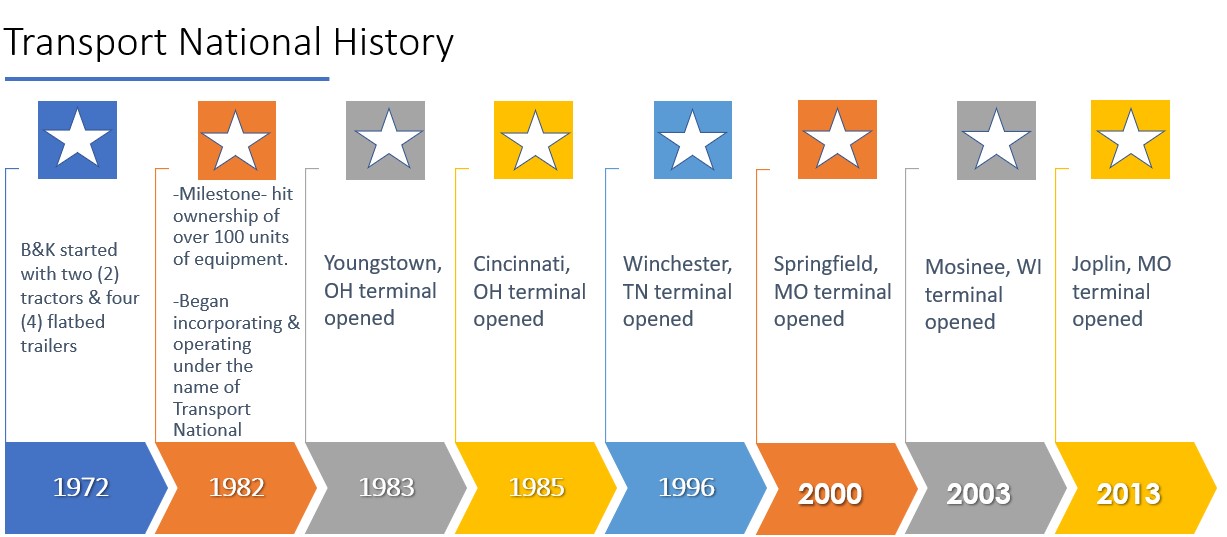 The revenue earned through expansion has been continually reinvested into the company, primarily in the form of new equipment and specialized trailers. Innovation is the cornerstone of Transport National's mission in that the trailers are unique, and the specifications were developed to maximize the loading space allowed on a trailer. This enables Transport National to transport much larger over-dimensional loads while avoiding or reducing some of the costs of permits and/or civilian escorts that other carriers would require. Additionally, we have a fleet of specialized Drivers that have been trained to haul the large over dimensional freight.
Our unwavering commitment to  "Customer Service and Satisfaction" combined with our specialized trailers and Driver expertise, Transport National is primed to be one of the most sought after specialized carriers throughout the lower 48 and Canada.